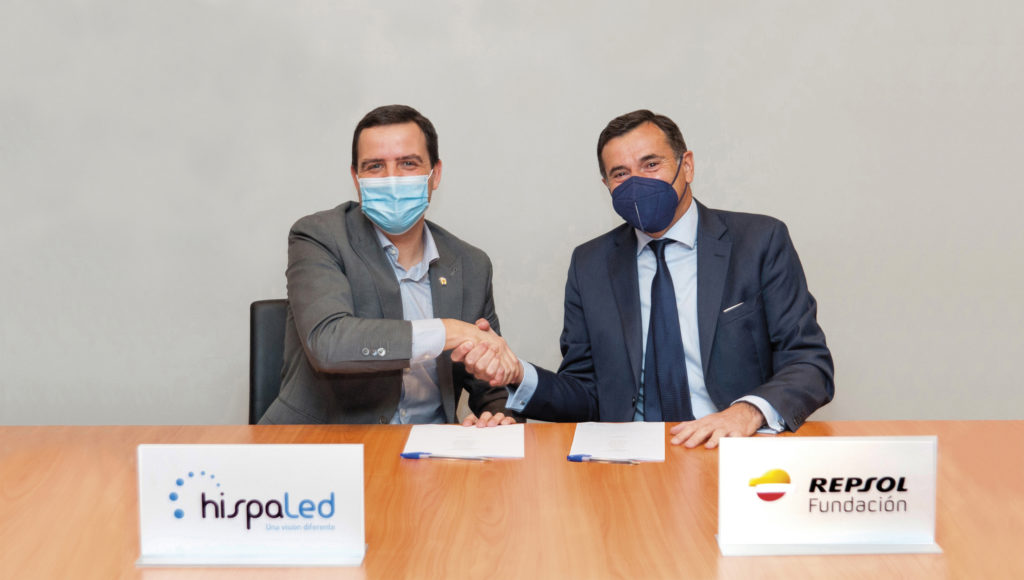 Hispaled increases its capital by incorporating the Repsol Foundation as a partner to continue increasing its social and environmental impact.
With this operation, Hispaled consolidates its growth plan, incorporating one of the most relevant impact investors in our country, with the aim of reinforcing its leading position in the national market, as well as increasing its business capacity.
Likewise, with this entry of Fundación Repsol in its capital, Hispaled plans to continue advancing in R&D&I (research, development and innovation) to respond to the new challenges of the energy transition in the cities of the 21st century.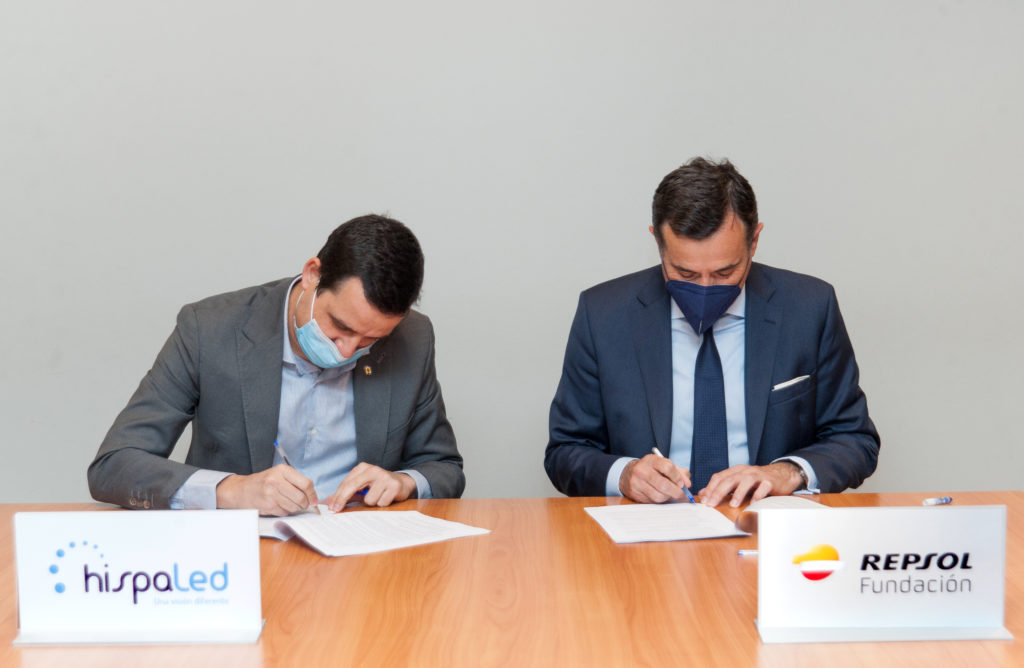 HISPALED, A DIFFERENT VISION
Hispaled is a 100% Spanish company, industrial and technological, dedicated to the design and manufacture of LED technology solutions for public lighting and horticulture, as well as LED screens for information and advertising.
Founded in 2009 and classified as an insertion company in 2018, its objective is to generate employment opportunities for young people in vulnerable situations. Its lighting and control products improve energy efficiency and reduce CO₂ emissions.

TRIPLE IMPACT INVESTMENT
Fundación Repsol is a pioneer in supporting impact investment in Spain, supporting the growth of companies that contribute to the global challenge of energy transition by generating a triple positive impact: economic, social and environmental. It works in four segments: emissions reduction and offsetting, circular economy, energy efficiency and sustainable mobility.
The CEO and founding partner of Hispaled, Jorge Fraile, said that the incorporation of Fundación Repsol to the company "represents a new stage for Hispaled's social and business project, and will contribute significantly to the growth of its impact on society".
For the Chairman of Fundación Repsol, Antonio Brufau, this investment represents an "opportunity to promote the scaling up of a truly innovative company, which responds to the challenges of advancing towards a fair and inclusive energy transition".