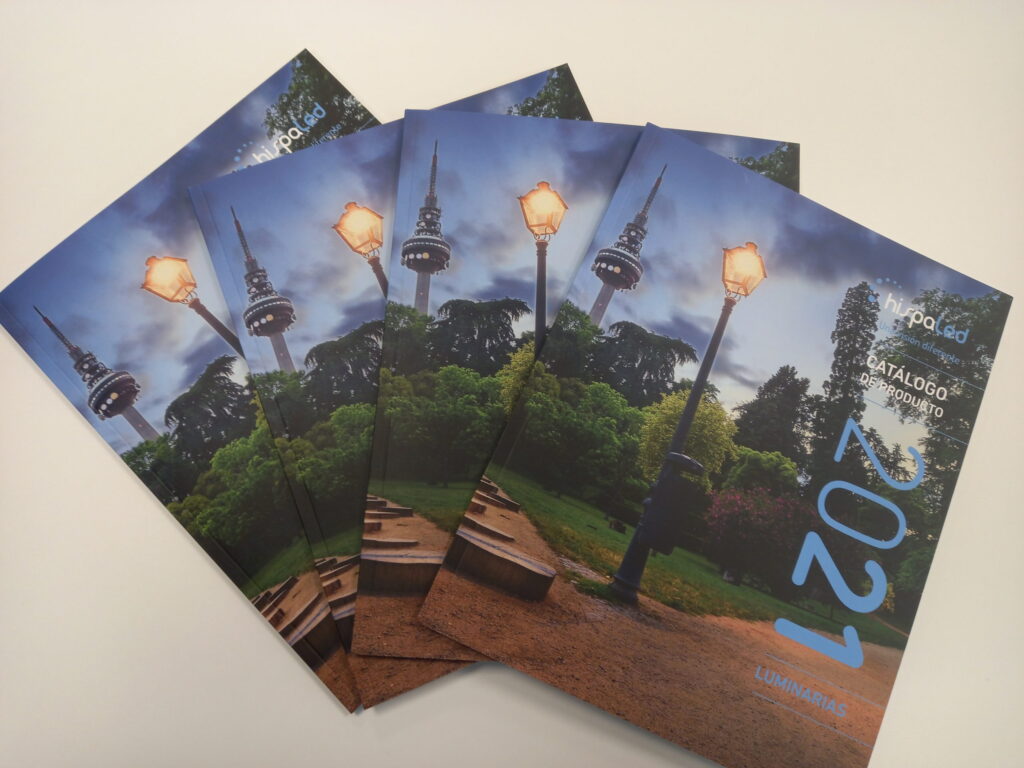 New Hispaled street lighting catalogue 2021
Following the complete overhaul of its website(www.hispaled.es), it is now publishing its new catalogue of street lighting solutions.
The catalogue includes the technical characteristics of the luminaires: street, ornamental, retrofit, floodlights and industrial. All the outdoor LED luminaires are based on Cree high-performance LEDs and incorporate an exclusive digital control system that allows control of the luminaire functions (dimming, double level, etc.) and ensures their service life. They also have a modular optical system developed to offer virtually exclusive photometric solutions for each customer.
Among them, we highlight the Turkana model, an avant-garde roadway of our own design, with high performance to guarantee maximum performance on all types of roads and highways, both urban and interurban. Elements such as its excellent design, its high quality finish and the integration of remote management systems with easy connectivity make it a benchmark in the road lighting market.
The catalogue also presents Hispaled's RFLight2 system. It is one of the most advanced remote management systems for public lighting on the market. From RFLight2 Web, both the luminaires and the Control Centres of any installation are controlled by means of a simple and intuitive interface. This maximises the efficient use of resources, reduces maintenance costs and guarantees a better quality of lighting in the municipality, with individualised control of the lighting points and electrical panels.
The catalogue contains detailed technical data sheets of all solutions, as well as high quality photographs of some of the projects carried out in more than 400 municipalities over the past 12 years.
https://www.hispaled.es/wp-content/uploads/2021/04/Hispaled_Catalogo-2021-P-digital.pdf